about orthodontics
The pursuit of a dazzling, healthy smile often leads people to orthodontic care. If your smile makes you feel uneasy, braces can transform both your appearance and self-perception. Once your treatment concludes, not only will you sport the smile you've always desired, but you'll radiate confidence, too. We're committed to ensuring a positive and effective orthodontic journey for you.
How Orthodontic Treatment Works
Orthodontic devices, crafted from metal, ceramic, or plastic, can either be removable or fixed brackets attached to the teeth. These appliances exert a steady, gentle force, guiding teeth into their rightful positions.
Gone are the archaic days of metal bands encircling each tooth. Today's choices range from clear to metal brackets and even color-customizable appliances. Modern wires are subtler, and advancements have made tooth movement swifter and more comfortable. Nowadays, braces are fitting for all ages!
Duration of Treatment
The duration of orthodontic treatment can span one to three years, influenced by factors like age, the chosen method, and case complexity. A pivotal element to efficient treatment is your participation! Especially for children, early intervention can expedite the process.
Before embarking on your orthodontic journey, your doctor will explore your options and provide a treatment timeline. To know more or begin your path to a captivating smile, reach out to our practice for an appointment.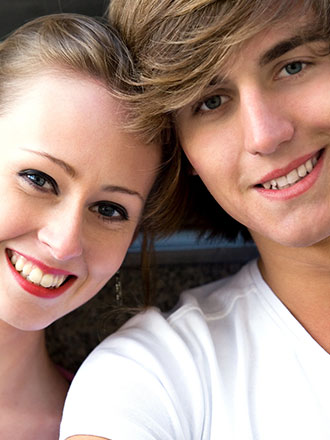 more topics