Early Orthodontic Treatment
The American Association of Orthodontists suggests children have their first orthodontic check by age seven. This initial evaluation can identify if early treatment, or Phase One, is required, typically starting between ages eight and nine. The primary goals are to guide jaw growth, address bite issues, and ensure adequate space for adult teeth, potentially avoiding extractions later on.
Signs your child might need early orthodontic attention:
Delayed or early loss of baby teeth.
Difficulty in chewing or biting.
Persistent mouth breathing.
Thumb-sucking beyond age five.
Speech issues.
Protruding or misaligned teeth.
Jaw misalignment when opening or closing the mouth.
Crowded front teeth by age seven or eight.
Why consider early intervention?
Orthodontic issues can be genetic or arise from factors like injuries, thumb-sucking, or irregular baby tooth loss. By age 13, most kids have all adult teeth, and their jawbones solidify as they age. Addressing issues early can simplify and reduce the need for more invasive treatments in adulthood.
If your child shows signs of orthodontic needs or if a dentist recommends it, seek an orthodontic consultation. Our team is here to assess and advise on the best steps for your child's dental health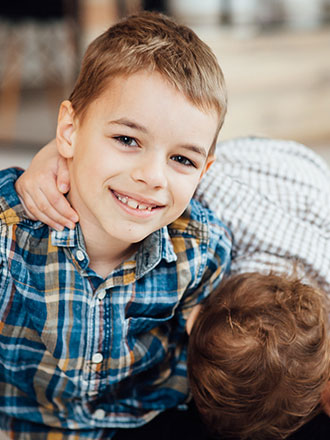 more topics