office visits
Our primary aim is to provide you with a healthy, radiant smile you've always desired. We recognize the significance of opting for orthodontic care and value your decision to enhance your appearance and well-being. We're committed to ensuring your treatment journey is fulfilling, employing cutting-edge technology and a range of safe, gentle methods tailored to your unique needs.
Your journey to a radiant smile begins with an initial consultation!
In this session, you'll meet our team, delve into orthodontics, undergo a comprehensive exam, and explore the best treatment options for you. Here's what we'll cover:
Review your dental and medical history.
Conduct a thorough oral exam, including X-rays, to assess the need for treatment.
Design a personalized treatment strategy.
Outline financial details, insurance choices, and payment plans.
We're here to address any queries and equip you with the insights to choose the right treatment. To kickstart your journey, please reach out to schedule your consultation.
Scheduling Appointments:
Regular visits to the orthodontist, roughly every four to eight weeks, are crucial for your treatment's success. We aim to make these visits fit seamlessly into your schedule. When booking, please share your preferred days and times.
We get that life can be unpredictable. If you're delayed or need to change an appointment, just inform us. We'll be flexible. Ready to book? Our friendly coordinator awaits your call.
Dentist Visits during Orthodontic Treatment:
Maintaining biannual visits to your family dentist for cleanings and checkups is essential even as you undergo orthodontic treatment. Should you need additional dental services, we'll collaborate with your dentist to ensure you receive top-tier care.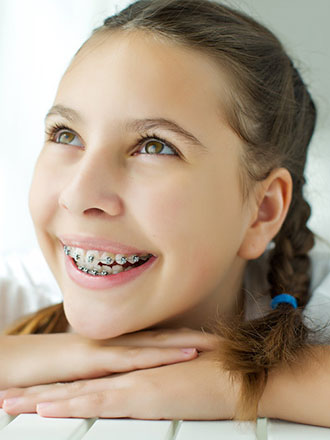 more topics