palatal jaw expander
The palatal expander is a device designed to widen the upper jaw by exerting a gentle force on the upper molars. By making periodic adjustments, the jaw gradually expands. Once the desired width is achieved, the expander remains in place for a few more months. This ensures the jaw's new width is stabilized and minimizes the chance of it reverting to its former position.
Adjusting the palatal expander
You can also download these instructions in a printable PDF document.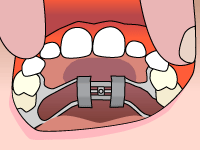 Step 1
In a well-lit area, tip the patient's head back.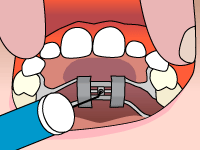 Step 2
Place the key in the hole until it is firmly in place.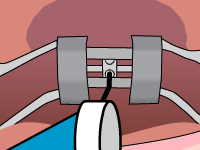 Step 3
Push the key toward the back of the mouth. You will notice the fender will rotate and the new hole will appear. The rotation stops when the key meets the back of the expander.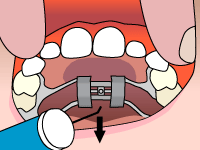 Step 4
Press back and down toward the tongue to remove the key. The next hole for insertion of the key should now be visible.