Two-Phase Treatment
What is the advantage of two-phase orthodontic treatment?
Two-phase orthodontic treatment is a unique approach that merges tooth alignment with physical facial modifications. This method seeks to achieve the perfect balance of a healthy, functional, and aesthetic outcome that persists throughout your child's life.
What if treatment is put off?
Delaying treatment might lead to more extensive procedures later, potentially not fully rectifying your child's smile. Early intervention paves the way for enduring results.
Phase One: A Foundation for a Lifetime of Beautiful Smiles
Phase One aims for jaw development to house all permanent teeth and ensure a harmonious jaw alignment. Early signs of jaw issues can manifest as a child grows. An excessively growing or narrow upper jaw can be identified early on. Children over six showing such discrepancies qualify for early orthodontics. Moreover, eight-year-olds with crowded front teeth might avoid later permanent tooth extractions with early intervention.
Planning for the Future Ensures a Brighter Smile
Early-phase treatment offers invaluable benefits to children, potentially preventing future tooth extractions or jaw surgery.
Creating a Blueprint for Your Child's Treatment
Orthodontic records guide appliance selection, treatment duration, and visit frequency. These records, including teeth models, X-rays, and photos, are taken during the initial consultation to assess the need for early treatment.
Resting Period
Here, the emerging permanent teeth are unimpeded. Retainers might not be used if they obstruct tooth eruption. Proper space crafted during the first phase allows permanent teeth a clear eruption pathway, preventing them from being impacted or misaligned.
Observing the Evolution of Teeth
Post Phase One, teeth aren't in their final spots; their eventual positions are decided in Phase Two. Occasionally, extracting specific baby teeth can aid eruption in this phase, so routine check-ups, typically every six months, are crucial.
Phase Two: Achieving Harmony and Function
Phase Two ensures every tooth's precise placement, harmonizing with facial features and ensuring collective function. This phase typically entails braces for all teeth, lasting around 24 months on average. Post-treatment, retainers maintain your child's stunning smile.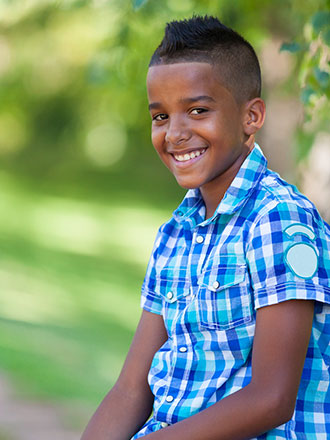 more topics