Herbst Appliance
What is the Herbst Appliance?
The Herbst appliance enhances jaw alignment, especially for children with overbites. Working alongside braces, it nudges the lower jaw forward to achieve an optimal bite. The device, affixed to the child's molars, has an adjustable metal tube connecting the jaws. While the average treatment duration is 12 months, individual needs may vary.
Herbst vs. Headgear
Compliance: Unlike the removable headgear, which requires 12-16 hours of daily wear, the Herbst appliance is fixed, ensuring consistent treatment without monitoring wear time.
Aesthetic: While traditional headgear is visually prominent with its external components, the Herbst appliance is subtler, only occasionally noticeable during expressive actions like laughter.
Adjusting to a Herbst Appliance
Muscle Tenderness: Initial muscle and tooth soreness post-installation is temporary and fades as the child's mouth adjusts.
Tissue Irritation: The metal appliance might cause minor gum irritation. Dental wax can offer temporary relief.
Dietary Considerations: Soft foods are recommended initially. Avoiding sticky or hard foods protects the appliance and maintains treatment efficacy.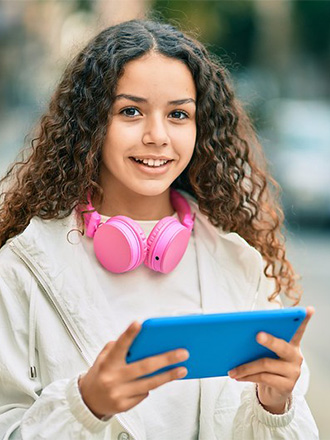 more topics