meet dr. zach smith
Please welcome Dr. Zach Smith as we are incredibly honored that Dr. Mark Mappes chose the Smith family to continue his legacy at Mappes Orthodontics. We want to first and foremost congratulate Dr. Mappes on his retirement! While everyone will dearly miss seeing Dr. Mappes around the clinic, Dr. Smith is excited to be joining the practices in Bellevue and Dickson. Dr. Smith has heard amazing things about the patients and cannot wait to meet you and your family!
Dr. Smith decided that he wanted to be an orthodontist at the age of 16 when he worked every summer for Dr. Brett Cascini in Nebraska as an Orthodontic Assistant. Seeing the smiles he created and how straight teeth can change a person's life fueled his desire to become an orthodontist himself.
He attended Montana State University in Billings, Montana, where he obtained his Bachelor of Science degree in Biology while playing baseball at the collegiate level. He then received his Doctorate degree from the University of Louisville, where he met his wife, Elizabeth. After dental school, they moved to Saint Louis where they attended St. Louis University for Orthodontic residency. Saint Louis is the birthplace of orthodontics and is known for its top tier orthodontic care. At St. Louis, Dr. Smith became certified in Invisalign and won the Tweed Award given to the top wire bending resident in the class.
After working in Montana for two years & welcoming their first child Slade, they decided to move closer to family, with Tennessee being the perfect place for them to set their roots and enjoy all that the state has to offer.
Since then, Dr. Smith has taken and passed his American Board of Orthodontics exam to become a Board Certified Orthodontist. He is also part of the Tennessee Dental Association and the American Association of Orthodontics.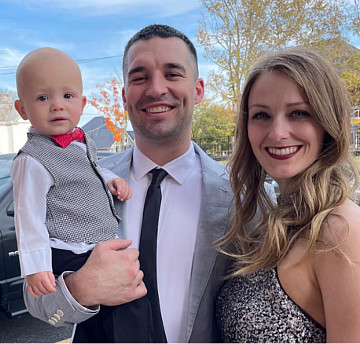 more topics