Braces for All Ages in Nashville
Orthodontics for Children
The American Association of Orthodontists suggests that children visit an orthodontist by age seven. This allows early detection and intervention of potential jaw or tooth issues, often eliminating the need for surgery. Early signs to watch out for include late or early loss of baby teeth, difficulty chewing, mouth breathing, thumb sucking, and abnormal tooth alignment. If these signs are present, an evaluation is recommended.
Orthodontics for Teens
Hearing "YOU NEED BRACES!" can be daunting, but modern braces are more user-friendly and stylish. The duration of wearing braces depends on the following:
Early intervention
The complexity of corrections
Your commitment to treatment
You can now select from ceramic, invisible, lingual, or traditional metal braces. Today's braces are designed to complement your lifestyle. Regular orthodontic checkups are essential.
Orthodontics for Adults
One in five orthodontic patients today is an adult, as many now recognize the significance of dental health and aesthetic appeal. Adult orthodontics address issues like malocclusion, crowding, jaw pain, and the desire for a radiant smile.
Available options include clear, ceramic, self-ligating, lingual, invisible, and traditional braces. The distinction between adult and youth orthodontics lies in jawbone growth; adults might require orthognathic surgery due to matured jawbones.
Other adult-specific concerns:
Gum/bone loss from periodontal disease
Worn or missing teeth
Previous incomplete orthodontic treatment
Our approach caters to the unique requirements of adults, ensuring understanding and respect throughout.
Why Opt for Orthodontic Treatment?
Healthy teeth are often straight teeth, easier to clean and maintain.
A radiant smile boosts confidence.
Ignoring dental issues can escalate health and financial costs.
For comprehensive adult orthodontic insights, contact our office. We prioritize your convenience for each visit.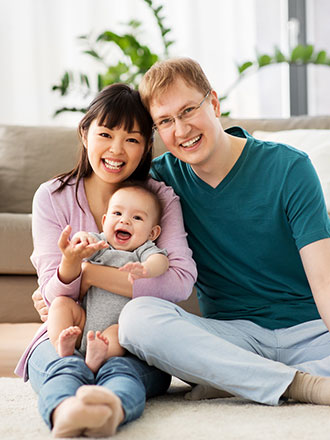 more topics